Amid unrelenting tensions with China, Indian military seeks next-generation indigenous infantry fighting vehicles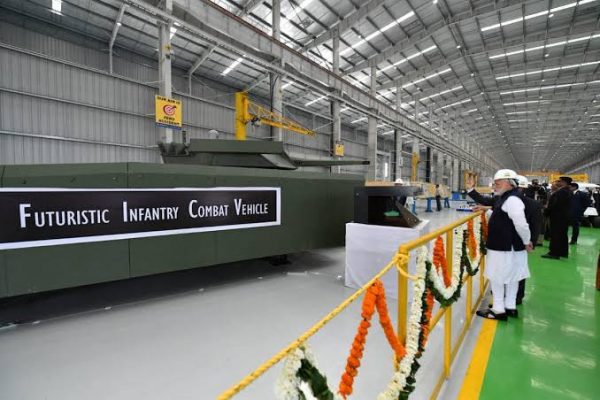 Amid escalating tensions with China and continuing confrontation with Pakistan, the Indian military is seeking to procure 1,750 Futuristic Infantry Fighting Vehicles (FICVs) as part of the "Make in India "from the Modi government.
Earlier this month, the military announced plans to purchase 1,770 Advanced Main Battle Tanks, officially referred to as Future Ready Combat Vehicles (FRCVs).
On June 24, the military issued a Information request (RFI) for the supply of FICVs within two years of signing the contract.
The Army is looking for FICVs equipped with advanced weapons, which can also quickly transport soldiers.
India-China line: Indian army launches search for next-generation stealth tanks with AI
According to the latest RFI, the tracked FICVs should be able to move on land with the capacity to carry out amphibious operations. These vehicles would be deployed in border areas with Pakistan and China, along deserts, plains and rugged terrain, including mountains and high altitude areas, up to 5,000 meters.
The FICV is expected to provide "protected mobility" to its crew and troops over a variety of terrains and environments, including chemical, biological, radiological and nuclear (CBRN).
The RFI clearly describes the capabilities that the army is looking for in the FICV. He said these vehicles should be capable of destroying enemy tanks, armored personnel carriers, low-flying helicopters, weapon platforms and ground positions.
In addition, the FICV should have an operational life of at least 32 years with an overhaul and repair intervention. It must also be transportable by existing army tank transport vehicles, Indian Air Force carriers, and large-gauge military rail bogies.
The June 1 RFI requested responses from foreign armaments companies or OEMs (original equipment manufacturers) for the induction of 1,770 FRCV as part of the "Make in India" project.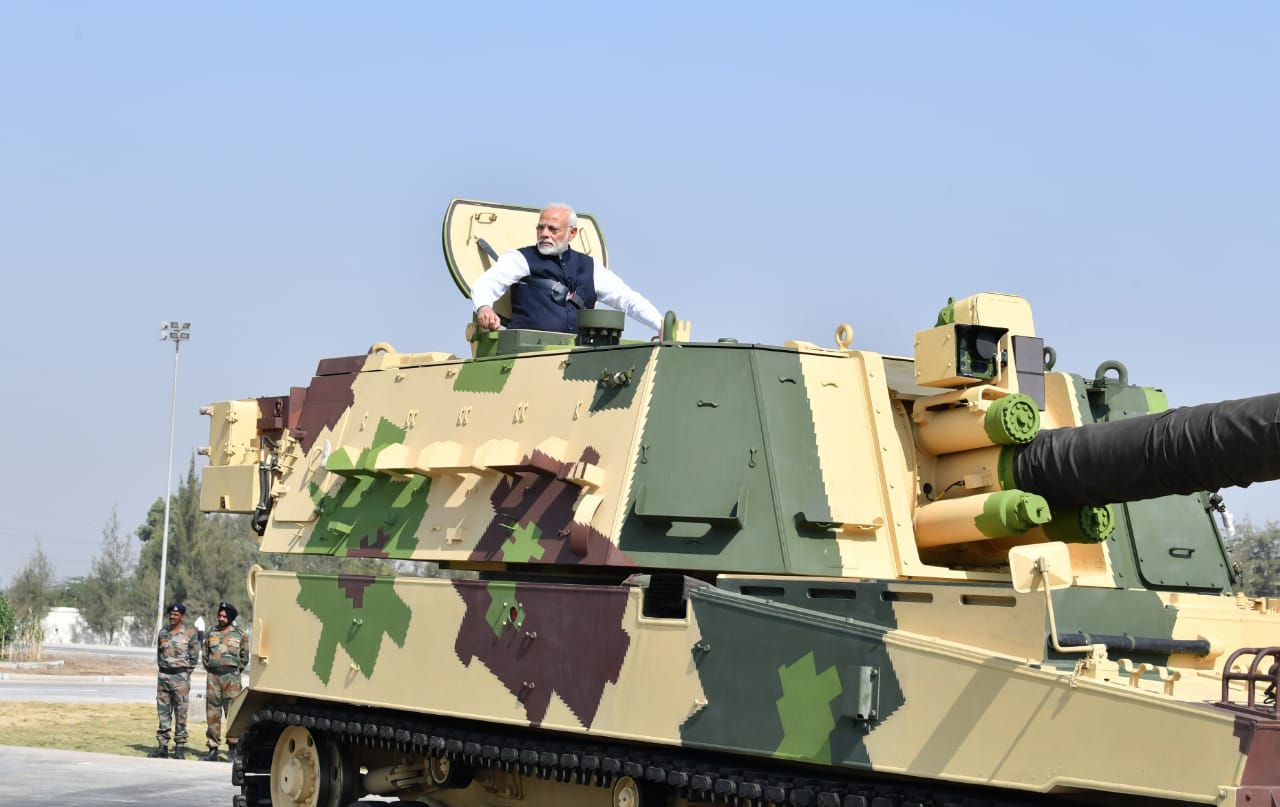 The Global RFI mentions that the army is keen to introduce FRCV by way of "strategic partnership" with a transfer of technology comprising a detailed know-how of design-manufacture to the Indian partner. The military plans to introduce FRCVs by 2030, which will then be in service as the Indian Army's main battle tank for the next 40 to 50 years.
Given the "specter of emerging future threats and technological advancements," the new FRCVs must be technologically superior and capable of operating in various terrains, such as high-altitude areas, plains, rivers and deserts, the FRCV said. RFI.
India in search of advanced tanks
In February, the Defense Ministry gave preliminary approval for the acquisition of 118 improvised Arjun Mark-1A tanks for Rs 8,379 crore.
Will India dare to buy Russian T-14 Armata tanks with increasing American pressure?
These 118 tanks would join the fleet of 124 tanks that were inducted by the Indian army almost ten years ago. It is reported that the military initially expressed reluctance to hire the "extra-heavy" Arjun tanks and cited "maintenance and spare problems".
I congratulate the entire Larsen & Toubro team for building the state-of-the-art K-9 Vajra self-propelled howitzer.

This is an important contribution to India's defense sector and to the protection of the country. pic.twitter.com/9YLRjHYdFE

– Narendra Modi (@narendramodi) January 19, 2019
Currently, the armored regiments of the army depend on T-90 tanks of Russian origin. He inducted 1,200 of the 1,657 T-90 tanks manufactured at the Avadi Heavy Vehicle Plant.
The army intends to replace the old T-72 tanks with state-of-the-art FRCVs. According to the military, FRCVs will be introduced in phases so that the necessary upgrades can be made in tandem with the technological advancements of the war.
With the main ability to destroy enemy tanks, the army wants the FRCV to have advanced features "to cancel ISR (intelligence, surveillance and reconnaissance), as well as to counter new air threats such as UCAVs (aerial vehicles). unmanned combat vehicle), loitering ammunition, etc. ", declared the first RFI.
In addition, these FRCVs could be equipped with "multipurpose smart munitions" and anti-tank guided missiles launched from a cannon tube.
Deferred acquisitions
In October 2009, the Ministry of Defense expressed interest in acquiring 2,300 FICV. But the plan didn't materialize due to bureaucratic hurdles until last year.
WATCH: Another Chinese PLA unit obtains J-20 stealth fighter jets with local engines
In March 2020, Eurasian times said the Defense Research Development Organization (DRDO) and Ordnance Factory Board (OFB) would jointly develop FICVs.
The vehicle has been tentatively named Mark I and is expected to be ready for acquisition within the next 3-5 years, according to the OFB. Its sequel, Mark II, could be ready in a decade, and most vehicle parts are expected to be manufactured domestically, with the exception of a few minor subsystems.
The FICVs are expected to be equipped with an automatic grenade launcher with a range of 1,500 meters, an anti-tank guided missile capability with an estimated range of 4,000 meters, as well as an automatic control and a gun control system which will be linked to a thermal imager fire control.
The Indian military is seeking to induct the FICV as soon as possible to counter the growing threat from Pakistan and China, which would improve their own border infrastructure.
READ MORE