The financial settlement represents a "new era" for Amtrak and NJ Transit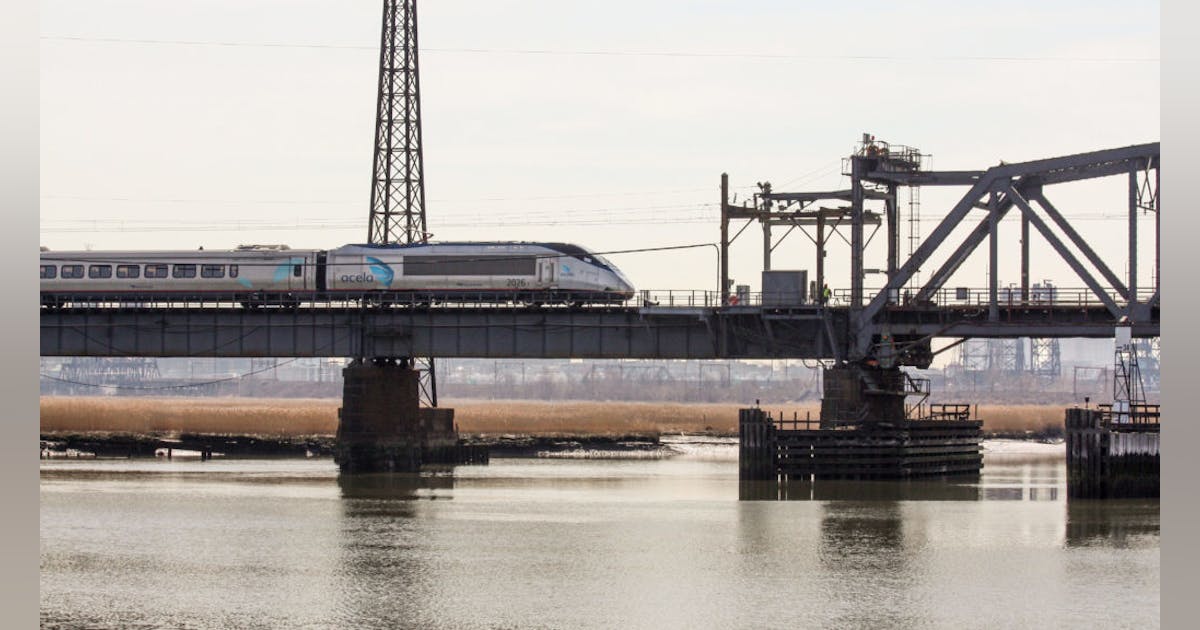 A financial settlement between New Jersey Transit and Amtrak heralds a "new era" in the partnership between the two companies that will bring improvements in infrastructure, safety and customer service.
New Jersey Governor Phil Murphy, Amtrak CEO Tony Coscia and NJ TRANSIT Executive Director Kevin Corbett held a press conference at New York's Penn Station on February 13 to announce the settlement's completion repaying NJ Transit's $182 million debt to Amtrak, which includes operating and capital contributions under the Passenger Rail Investment and Improvement Act of 2008. NJ Transit will pay Amtrak $7 million per month, and that money will be used to improve and sustain mutually beneficial projects along the Northeast Corridor.
"Investing in our infrastructure, improving the customer experience and improving the safety of the traveling public are among our administration's top priorities," said Gov. Murphy. "Today's announcement establishes a partnership that will achieve these goals now and lays the financial foundation for continued improvements in the future. After eight years of NJ Transit divestment and mismanagement, collaborative partnerships like the ones we are announcing today will go a long way in restoring the agency to its former supremacy."
Amtrak and NJ Transit have jointly agreed to reinvest all funds from this – and other – agreements into existing and future joint Northeast Corridor infrastructure projects that benefit both Amtrak and NJ Transit and the safety and travel experience of their customers. That includes the Portal Bridge, as both organizations also stressed that they are ready to begin full construction of Portal North once federal funding is secured.
"We are pleased to announce that through our strong and collaborative relationship, Amtrak and NJ Transit have entered into a financial agreement that paves the way to further improve the infrastructure, customer experience and safety of our customers," said Coscia. "Thanks to the leadership, partnership and shared commitment of Governor Murphy and NJ Transit Executive Director Corbett to the collaboration and the traveling audience, the future for Amtrak and NJ Transit customers looks bright because of the strong partnership."
Amtrak and NJ Transit also announced their plan for joint facility improvements, including the redesign of the Main Concourse (8th Avenue) planned to include expanded facilities following Amtrak's move of key passenger-facing facilities to the Moynihan Train Hall in 2021 providing amenities for passengers and customers, a refreshed ticketed waiting room, better platform access and improved street-level entrances. Amtrak states that as the owner and manager of New York's Penn Station, the railroad is 100 percent committed to its revitalization and future development, including continuing its efforts to improve the passenger experience.
"This agreement marks a fresh start and a new era in our relationship with Amtrak," said Corbett. "In addition to continually improving infrastructure and improving safety, this significant investment and strengthened partnership enables long-stalled major projects along the Northeast Corridor such as County Yard and the Elizabeth Station Reconstruction project to advance. NJ Transit will also have more leverage in coordinating and prioritizing these important projects that will directly impact customer experience improvement."